KILLER COLLECTIONS: Dark Artifacts from True Crime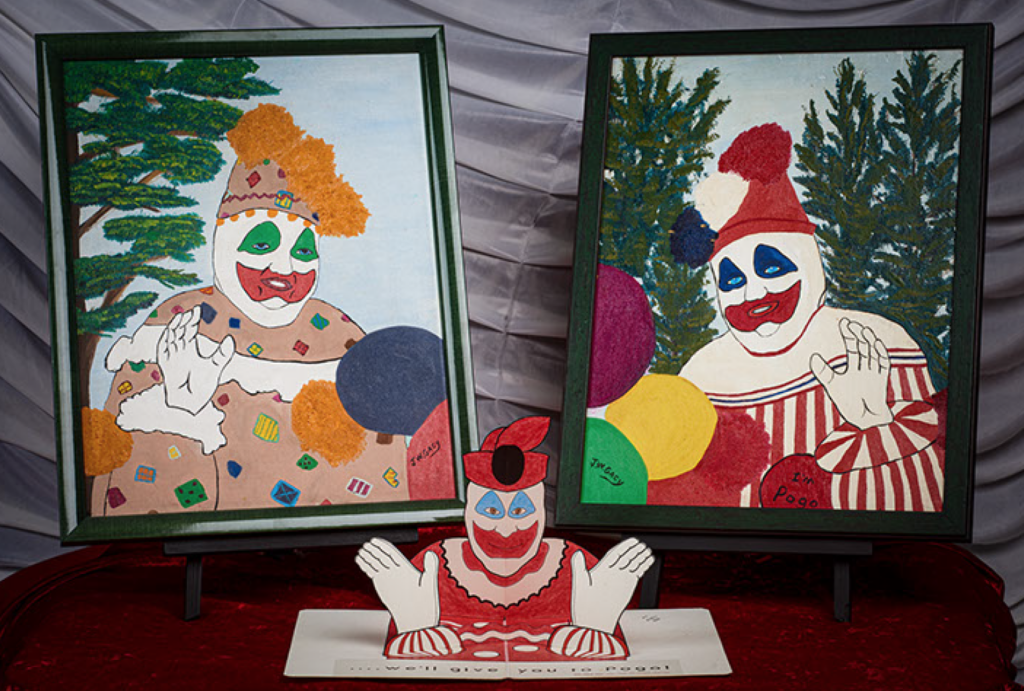 Order your copy of Killer Collections: Dark Artifacts from True Crime on Amazon! Click here!
KILLER COLLECTIONS gives the reader a rare opportunity to safely delve into the dark and dangerous side of humanity. Via thirteen private and personal collections comprised of artifacts and evidence relating to some of the most infamous criminals and criminal acts throughout history.
This unique book showcases murder weapons, crime scene evidence, police files, diaries, letters and other criminal ephemera, alongside the fascinating and often disturbing stories behind them. From an 18th Century hangman's noose to Charles Manson's cremation ashes to a document signed by Lizzie Borden to the circular saw confiscated from the home of serial killer Robert Berdella…better known as The Kansas City Butcher. Gacy, Bundy, Dahmer, Ramirez, Berkowitz, Shawcross and dozens more make an appearance in this fascinatingly frightening book.
The photo above documents three amazing Gacy-related pieces from the collection of Jeremy Goldberg.
Many of these pieces will be shown outside private collections for the very first time. This book is to be released in mid 2022!